Learn how to configure Statement ordering in Wikibase.
Wikibase, the software that powers Wikidata, allows you to specify the order of statements on items. By default, Wikibase displays statements in the order they were added: the first statement added to the entity appears at the top, and the last statement added appears at the bottom. But what if you want to override this default order? Fortunately, Wikibase allows you to do just that.
If you wish to sort your statements in a different order, you can specify your desired ordering on the MediaWiki:Wikibase-SortedProperties page. On this page, create a bulleted list with property IDs. Any properties not listed on this page will follow the default behavior, appearing in the order they were added, from oldest to newest.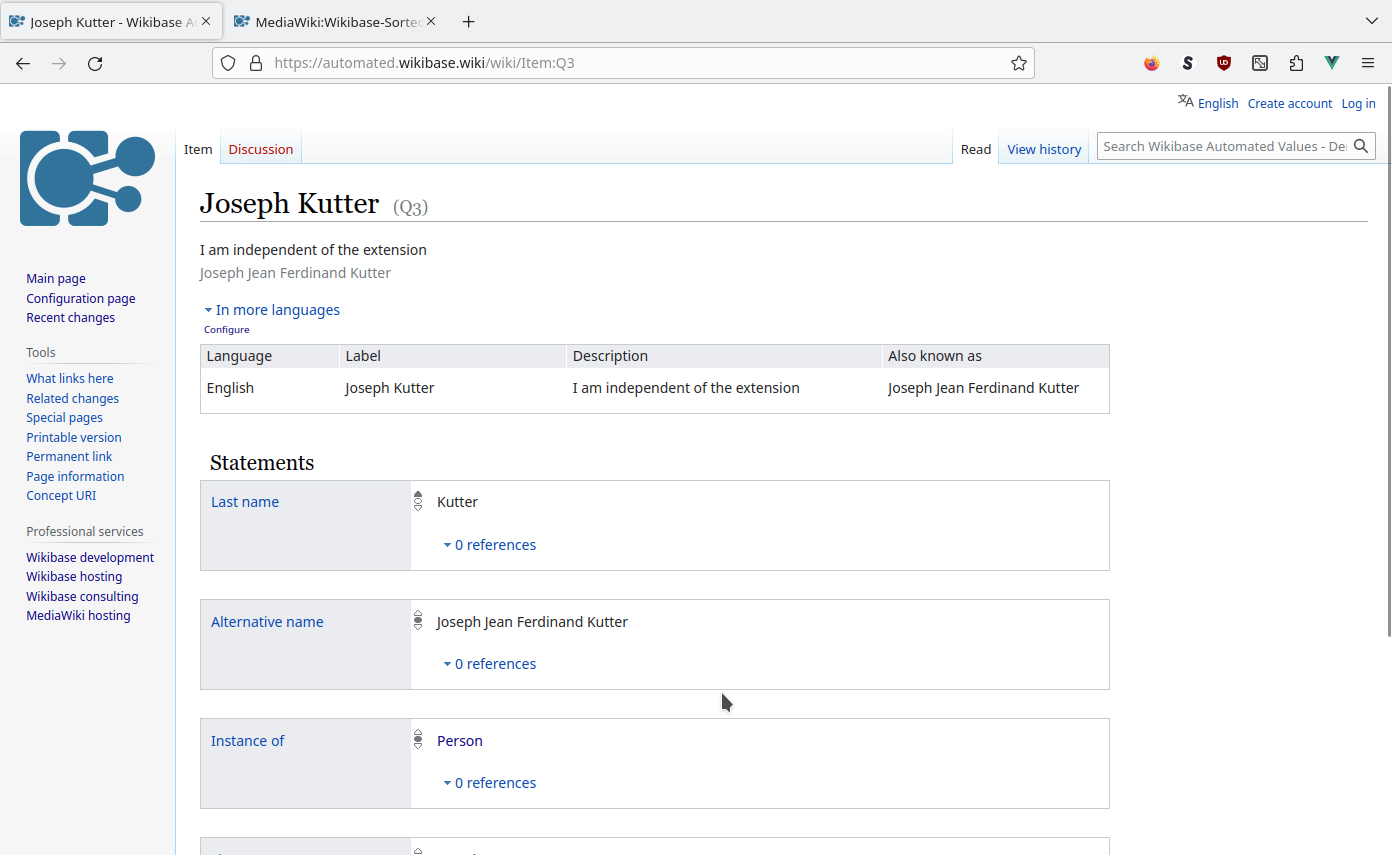 Here's a pro tip: you can add helpful categories and labels to the list. While Wikibase ignores these, they are useful for humans who might struggle to remember hundreds of P-values. But remember, these labels are not dynamically updated if the actual P-value is renamed. To avoid confusion, properties can also be listed on this page using templates, which dynamically present the current label for human reference.
For more documentation, see https://www.mediawiki.org/wiki/Manual:Interface/Wikibase-SortedProperties
Check out our tailored Wikibase hosting and Wikibase cloud hosting services.